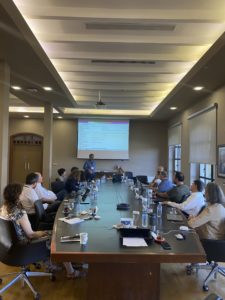 Cybersecurity yields a unique, challenging research environment where both a shortage of qualified researchers and a need for rapid development and field implementation collide. Cybersecurity is a team game and future of cybersecurity depends on collaboration between industry and academia. Academia and learning curriculums should be more dynamic and industry oriented to address talent gap in cybersecurity.  Beyond theoretical skills, students need hands-on practical trainings and mentors. Soft skills such as creative thinking, communication, and leadership are indispensable components. Finding a common language and/or theme that universities and industry can rely on and complement each other. From this aspect, CyberMACS's Industrial Advisory Board (IAB) provides a unique channel to enable communication and collaboration between industry and academia.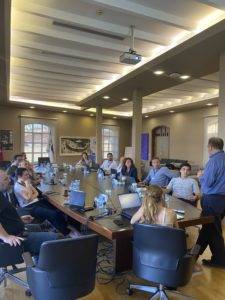 CyberMACS IAB occupies a pivotal position, acting as the bridge between the realms of academia and the cybersecurity industry. IAB entails a pivotal role in the following capacities: 
Curriculum Enhancement: IAB contributes to the ongoing refinement of the CyberMACS learning program and courses. Collaboratively, we align our Curriculum with the prevailing industry trends and technological advancements, guaranteeing students a relevant and robust educational experience.
Mentorship and Career Advancement: IAB contributes positively impacts students' educational journey. By sharing experiential insights, IAB empowers our students with a practical perspective that enriches their career prospects, fostering an environment of growth and professional development in cybersecurity.
Internship Opportunities: IAB's engagement presents an opportunity to extend the hand of experience to CyberMACS students within your esteemed organisation. By facilitating internships, IAB contributes to refining a skilled workforce, effectively bridging the gap between theoretical knowledge and pragmatic application in cybersecurity.
The CyberMACS IAB members are:
Meet Our Industrial Advisory Board Members