CyberMACS Equips Future Cybersecurity Experts with Dual Master's Degrees and Collaborative Industry Experience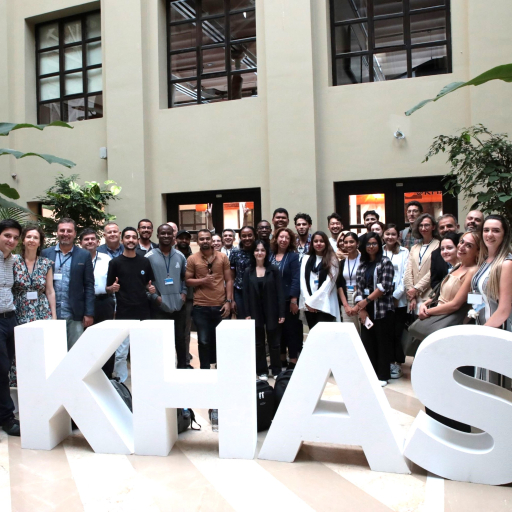 In an era where cybersecurity plays a pivotal role in safeguarding digital landscapes and infrastructures, CyberMACS takes center stage as a beacon of excellence in cybersecurity higher education. The Erasmus Mundus Joint Master's Degree (EMJM) project offered by a Consortium of three highly-ranked universities: Kadir Has University (Istanbul, Türkiye), SRH Berlin School of Applied Sciences (Berlin, Germany), and Ss. Cyril and Methodius University (Skopje, North Macedonia) is on a mission to bridge the growing cybersecurity talent gap.
REDUCING THE CYBERSECURITY SKILLS GAP
The digital revolution has ushered in unprecedented complexities in the realm of cybersecurity. With cyber threats projected to cost the global economy a staggering USD 10.5 trillion by 2025, the demand for cybersecurity professionals is soaring. However, the workforce gap in this critical field continues to widen.
CyberMACS is an international master's programme designed to equip students with the skills to detect, prevent, mitigate, and manage cyberattacks. This groundbreaking project, offered by the Consortium and cybersecurity industry partners, addresses the talent shortage and sets a new international standard in cybersecurity education.
UNIQUE AND INNOVATIVE PROGRAMME
CyberMACS stands out with its distinctive features, setting the stage for the future of cybersecurity education:
Dual Degrees: Students can graduate with "double" masters degrees diplomas, a testament to the programme's commitment to academic excellence.
Industry Collaboration: Since CyberMACS has a dedicated "Industrial Advisory Board", CyberMACS universities and students can work closely with industry experts, creating a strong link between academia and real-world cybersecurity challenges.
International Work Experience: Close collaboration with industry partners offers students valuable internships, mentorships, and contributions to curriculum courses, ensuring they are ready to land a job in the cybersecurity industry.
DIVERSE COHORT OF FUTURE CYBERSECURITY EXPERTS
Cybersecurity needs a diverse and inclusive workforce with respect to the sophisticated threats. In this vein, CyberMACS boasts a diverse cohort of 25 students, 16 males and 9 females, representing 16 nationalities in the first intake. This international mix enriches the programme's experience, fostering multicultural perspectives among all participants.
SUCCESSFUL CULTURAL ORIENTATION AND JOINT INTEGRATION WEEKS
CyberMACS recently conducted two significant event series, the Cultural Orientation Week and the Joint Integration Week, setting the stage for a vibrant academic journey for its first students.
Cultural Orientation Week: From September 11th to 15th in Istanbul, this dynamic event featured intercultural training, ice-breaking games, meeting with buddies, cultural workshops, Rezan Has Museum Tour, a welcome party, and seminars on personal safety tips, academic research methods, and University's Information Centre. The event also included cultural exploration with city tours to historic sites of Istanbul like Hagia Sophia and the Grand Bazaar, immersing students in Turkish culture.
Joint Integration Week: From September 18th to 22nd in Istanbul, the Joint Integration Week programme brought together around 60 participants. Distinguished speakers from industry and academia discussed various aspects of cybersecurity, including digital trust, cybersecurity certification, legal aspects of cybersecurity, and more. Interactive working group sessions on cybersecurity pilot cases provided students hands-on experience on real-world cybersecurity challenges, and the week concluded with student group presentations.
ENGAGEMENT WITH SENIOR EXPERTS IN CYBERSECURITY
The Joint Integration Week featured associate partners and renowned speakers who shared their expertise in cybersecurity trends, enriching the program with diverse perspectives. Notable speakers included Dr Knud Brandis (Ernst & Young, Germany), Prof. Dr Jeanne Pia Mifsud Bonnici (Groningen University), Prof. Dr Berk Canberk (Edinburgh Napier University), Prof. Dr Boro Jakimovski (Inteligenta/UKIM), Kubilay Onur Güngör (Cyber Struggle), Erdem Kayar (Lostar), and Yalçın Gerek (Tacas).
CyberMACS is more than an educational program; it is a mission to train future-ready experts capable of addressing tomorrow's cybersecurity challenges. For more information about CyberMACS, please visit www.cybermacs.eu.
For the programme details and application criteria, please visit: http://cybermacs.eu/
Contact us at info@cybermacs.eu